Systems for industrial precision cleaning
Individuality is our strength
The machine is provided with two cleaning levels and a PLC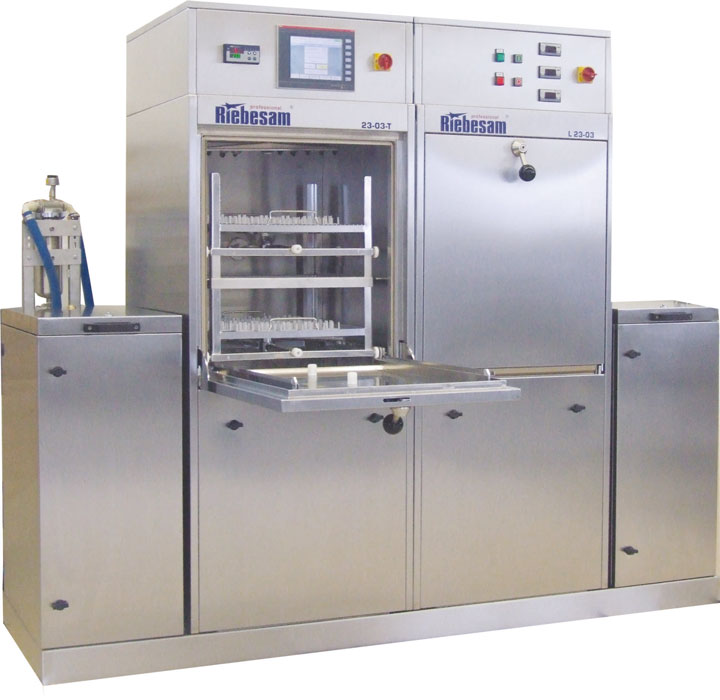 unit with touch panel in order to meet highest demands concerning cleaning results, repeatability, performance and user comfort. It can be used in all environments permitting in-chamber cleaning.
It is possible to use either both cleaning levels simultaneously or just the lower level. The upper level is equipped with a complete telescopic extraction tray.
Various kinds of carriers, baskets etc. can be used in different combinations on both levels and also by stack mode without using the telescopic extraction tray.
The cleaning process is realised as an indirect cleaning method through lower and upper rotating spray wings (as part of the carriers). Furthermore, there is the so-called direct injection method for each part to be cleaned.
Optional equipment: integrated dryer or separated drying cabinet, Moist air condensation unit, DI water treatment with optional conductivity measurement, stack racks, special designed racks and baskets, printer interface, conductivity measurement and many more.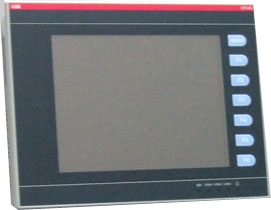 SPS Control/Riebesam PLC control with Touch Panel   
Riebesam PLC control with EPROM  

        

option: Siemens Simatic Touch Panel PLC
Option:
Stainless steel : 1.4404 and 1.4571 or similar materials on demand

All machines are delivered on request with stacking system

Additional high-performance drying unit for series 23, 26 and 28

Transport system: height-adjustable transport table

Special washing chamber measurements for series 26 and 28

Conductivity control

ph value control

Printer interface, printer

Stainless steel recirculation pump

Rack with teflon bars

height-adjustable racks

Direct injection of DI-water

Bottom trap with leak sensors

can be combined with DI-water systems and used water processing systems

separate drying cabinet for all series

30 l, 50 l and 100 l loop tank with filtration and circulation
| | |
| --- | --- |
| | |
| option: serie 28 with 3 drying units             | option: high-performance stainless steel pump |
The modular construction of our cleaning systems ensures a continual and optimum application of your cleaning requirements.